What is Intelligent Automation?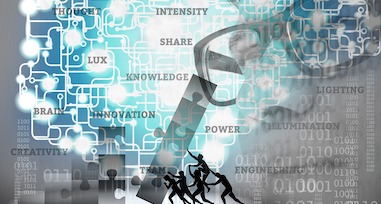 Businesses today are increasingly working towards the demand of their tech savvy customers. Industries such as insurance are turning into intelligent automation to help their call centre agents into achieving better outputs.
Intelligent automation is used by businesses and specifically those with call centres to advance the capabilities of the agent. Once a business starts to use such products, it makes the journey for the agent quicker, smarter and cost effective. It cuts all the unnecessary human element of processing information and uses cloud based applications, such as those available at Datalyse.
As well as becoming less labour intensive for contact centre agents, it allows the end user to have a sleek customer experience from the moment they visit the website to contacting the call centre. At the end of each interaction with the agent the customers' needs are met, if the right journey is mapped out before hand.
According to IBM's study 120 million workers will need to be retrained due to AI and Intelligent Automation. The study revealed that many CEO's have said that they don't have the resources that re required to close the skills gap brought on by
emerging technologies.
Is your business ready for Intelligent Automation?
Intelligent Automation is not designed to replace humans, but can be used as a cost saving and money making solution. It can enhance and drive better results in sales whilst still making sure the customer is always getting the best experience possible.
If you want to find out how Datalyse can save your business money and increase your business output at a cost effective smart price call
+44 29 2168 0133
.
Learn how Datalyse can deliver key insights and create timely interactions that will help you turn visitors into customers through
Intelligent Automation.